Organizers

In partnership with

Diamond sponsors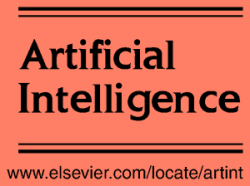 The editorial process of the Artificial Intelligence Journal is performed by the Artificial Intelligence Journal Division, AIJD, under a contract with Elsevier BV, the company that publishes the Journal. It is in charge of the acquisition, reception, selection, and evaluation of contributions to the AIJ, supplies accepted contributions to Elsevier for publication. In formal terms, AIJD is one of the two divisions of IJCAI, the other division being IJCAI's organization for its yearly conferences. The inclusion of AIJ activities as a division within IJCAI occurred in 2002.
The journal of Artificial Intelligence (AIJ) welcomes papers on broad aspects of AI that constitute advances in the overall field including, but not limited to, cognition and AI, automated reasoning and inference, case-based reasoning, commonsense reasoning, computer vision, constraint processing, ethical AI, heuristic search, human interfaces, intelligent robotics, knowledge representation, machine learning, multi-agent systems, natural language processing, planning and action, and reasoning under uncertainty. The journal reports results achieved in addition to proposals for new ways of looking at AI problems, both of which must include demonstrations of value and effectiveness.
Gold sponsors

Founded in 2008, Meitu is an AI-driven technology company that regards "beauty" as its core ideal. To "let technology and art converge elegantly", Meitu is developing outstanding image and design products that streamline the production of photo, video, design and virtual humans, while striving to advance industry digitalization through "beauty"-related solutions. Meitu was listed on the main board of the Hong Kong Stock Exchange in December 2016 with the stock code: 1357.HK.
Meitu continuously explores and invests in the field of AI. In 2010, Meitu established MT Lab, which serves as Meitu's dedicated research and development hub, focusing on algorithm research, engineering development, and product implementation in various domains, including computer vision, deep learning, and augmented reality.